DTCB Experience from the Student's Perspective: What to expect
Dancewave Through College and Beyond brings 12 years of trusted relationships with college representatives to support students and families in their college admissions and auditions process. DTCB gives students valuable interactions with faculty and students from top schools, giving you the opportunity to share your talent and personality, and get your questions answered!
WHAT DTCB OFFERS STUDENTS
A Comprehensive Event: With up to 60 colleges represented in one place save on travel, audition, and touring expenses.
Networking Opportunities: Build meaningful connections with renowned college dance faculty.
Community Building: Engage with your peers and learn from students all over the US and the world!
Knowledge: Gain insight to the college audition and admissions process through panels and workshops led by industry professionals.
and Exclusive Access to college dance program information organized in an online event platform, WHOVA, for months after the live event!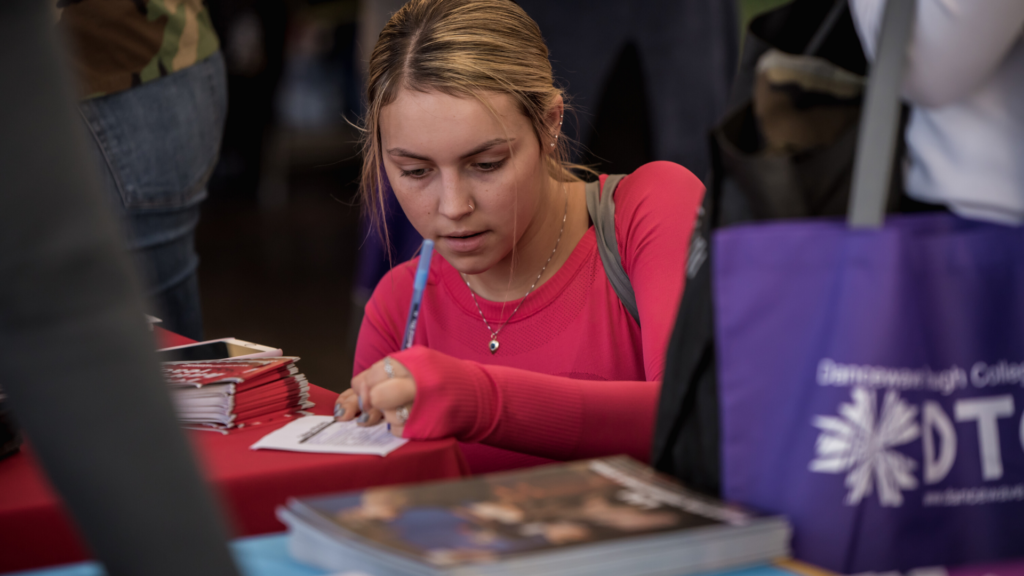 ---
STUDENT PACKAGES
Includes complimentary attendee profile for 1 parent/guardian. All tickets are non-refundable.
REGULAR FAIR PACKAGE | $30
Includes access to all sessions, college fair, masterclasses, and panels
PAY IT FORWARD | $60
Includes access to all sessions, college fair, masterclasses, and panels
Helps cover registration fees for another family
ADD-ON
AUDITION | $30 (closes Sept 15th)
Limit of 64 students for Virtual auditions
Limit of 120 for In-Person auditions
To be considered for the audition you must purchase this add-on
Because of capacity defined by the Fire Department of Brooklyn, in-person attendance at the Dancewave Center will be LIMITED. Families will be able to reserve a spot for this event.
Thank you for your interest in DTCB 2022 ⭐ Registration is now CLOSED!
Dancewave is committed to supporting our community by providing equitable access to all. If the DTCB student registration price point proves prohibitive, please email dtcb@dancewave.org to request support.
---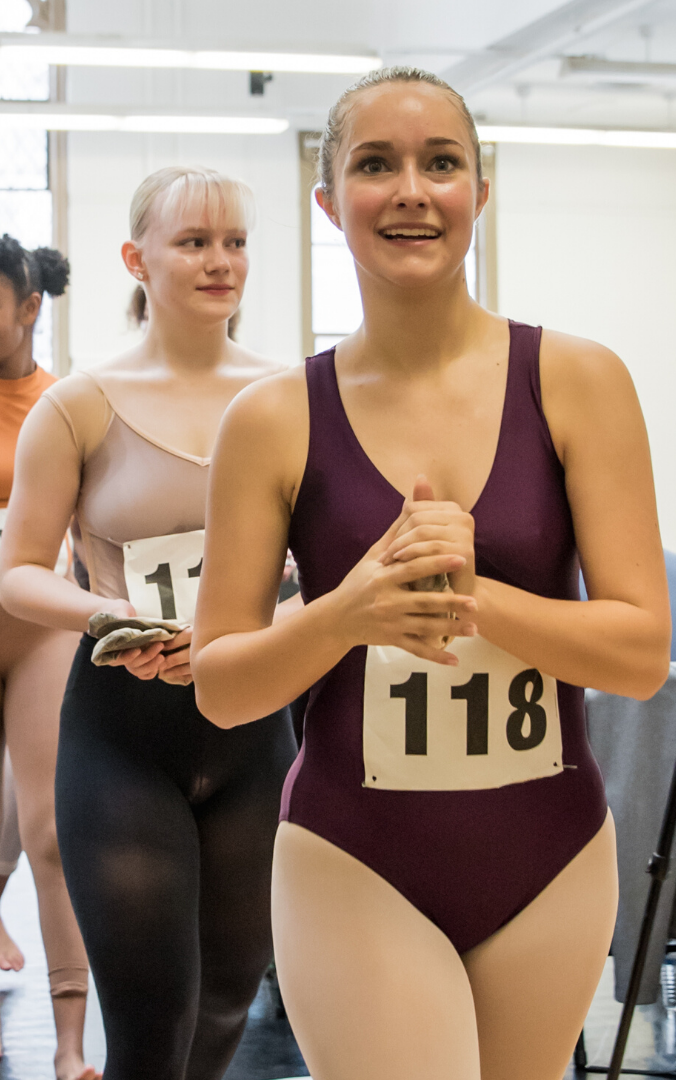 DTCB's biggest attraction! Our audition provides graduating seniors the opportunity to audition for up to 60 top dance programs all at once allowing families to save on travel and audition costs. At least 60% of schools will accept submissions through the DTCB audition.
Live Movement Master Classes
Dancing together outside of the DTCB Auditions is an important part of our event. Upon registration, all participants are automatically enrolled in all Master Classes. Participants will be sent an RSVP to confirm attendance in the weeks leading up to the event.
Panels & Workshops
Designed to help you navigate the college admissions process, our panels cover everything from financial aid to careers in dance. Hear from industry professionals about how you can make the most out of your college experience.
DTCB is open to high school students ages 14-18 and one accompanying Parent/Guardian.
Auditions are open to graduating high school seniors who are eligible to enter into undergraduate college beginning Fall 2023.
To secure your spot in the auditions, you must purchase the audition add-on at registration. Students must complete all audition requirements to be considered for scholarship and admission opportunities.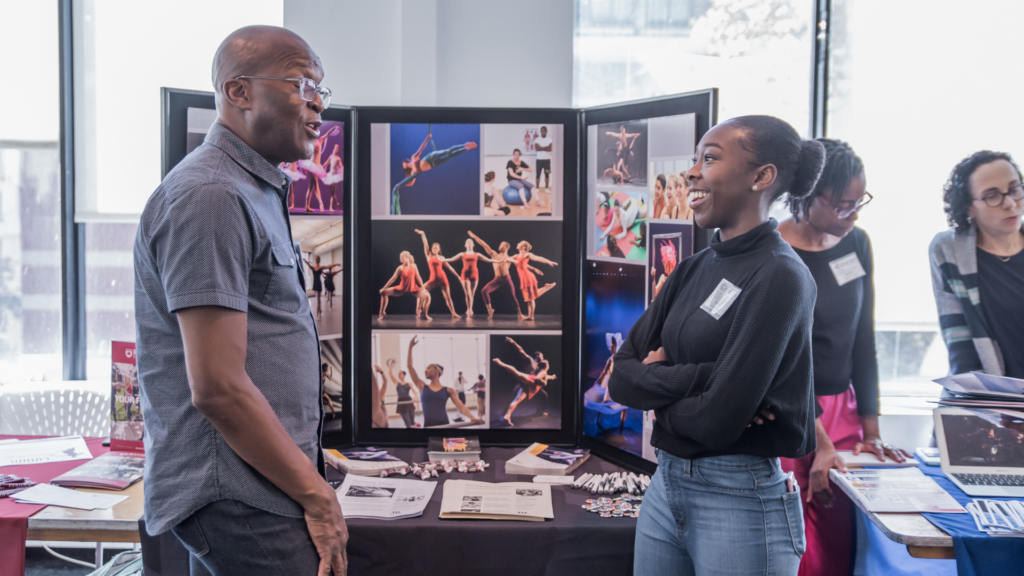 STUDENT REGISTRATION
OPEN NOW
Dancewave is not involved in scholarship or admissions decisions after the event.