Thank you to everyone who attended DTCB 2021! We are so excited for what your futures hold!
Dancewave Through College & Beyond (DTCB) is a unique nationwide event, serving hundreds of high school students annually. Providing a much-needed service to the dance industry and to high school students, DTCB offers talented young dancers the opportunity to connect with renowned faculty from colleges across the country.
Traditionally held on an NYC college campus with nearly 1000 attendees, this inspiring event helps high school students fully explore college dance opportunities and to assist them in navigating the college admissions process.
Dancewave is proud to partner with Dance Magazine to bring you our virtual college fair for the 3rd year in a row
Proud to be the only college fair to respond to the challenges of the 2020 health crisis, Dancewave adapted its coveted professional networking event to a virtual setting, providing a web-based platform for its College Fair, high demand Auditions, educational panels/workshops, live movement classes and more.
For 11 years, the DTCB audition has helped generate over $13 million in college scholarships for thousands of young dance recipients from around the world.
---
DTCB 2021 REGISTERED PARTICIPATING SCHOOLS:
*Audition Panelists

Ailey/Fordham University BFA Program in Dance ○ Adelphi University* ○ AMDA College of the Performing Arts* ○ Belhaven University* ○ Boston Conservatory at Berklee ○ CalArts Dance* ○ Cornish College of the Arts* ○ CUNY – Hunter College* ○ Dean College* ○ DeSales University* ○ Dominican University of California ○ Drexel University* ○ East Carolina University* ○ Elon University ○ George Mason University School of Dance* ○ Goucher College* ○ Hofstra University ○ Hussian College – Los Angeles (formerly Studio School)* ○ Illinois State University* ○ The Juilliard School ○ Kennesaw State University* ○ Long Island University* ○ Loyola Marymount University ○ The Liverpool Institute for Performing Arts (LIPA)* ○ Marymount Manhattan ○ Mercyhurst University* ○ Montclair State University* ○ Nazareth College* ○ Northern School of Contemporary Dance ○ The Ohio State University* ○ Peabody Conservatory of Johns Hopkins University* ○ Point Park University* ○ Rider University ○ Rowan University* ○ Rutgers, The State University of New Jersey* ○ Sacred Heart University* ○ Salve Regina University* ○ Slippery Rock University* ○ Southern Utah University* ○ State University of New York at Buffalo* ○ State University of New York, Potsdam ○ Southeast Missouri State* ○ Southern Methodist University* ○ Springfield College* ○ State University of New York at Fredonia* ○ Temple University – Boyer College of Music & Dance* ○ Texas A&M University* ○ Towson University ○ Trinity Laban Conservatoire of Music & Dance* ○ University of Alabama* ○ University of Hartford ○ University of Illinois at Urbana/Champaign* ○ University of the Arts* ○ University of Memphis* ○ University of Michigan ○ University of South Florida ○ University of Wisconsin-Madison* ○ USC Glorya Kaufman School of Dance ○ Virginia Commonwealth University ○ West Virginia University*
Be sure to join our DTCB mailing list or follow us on social media for updates.
---
"As a parent and a college counselor for a performing arts high school for over 25 years, I was impressed with the organization and use of technology to pull together this opportunity for dance students. My daughter and students gained a wealth of knowledge and had a wonderful experience. We will attend again." — Joel Diamond, College Counselor, Las Vegas Academy of the Arts
---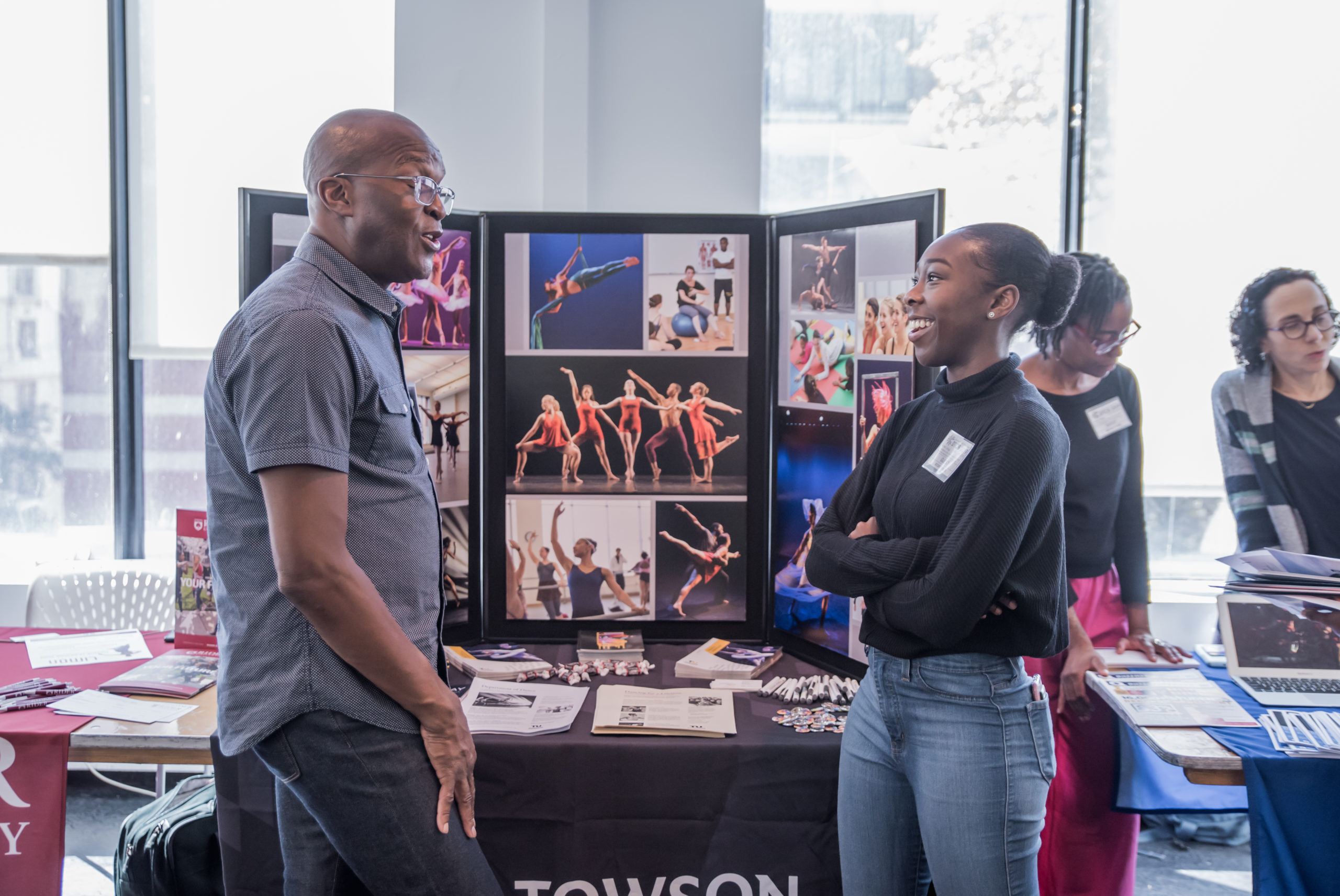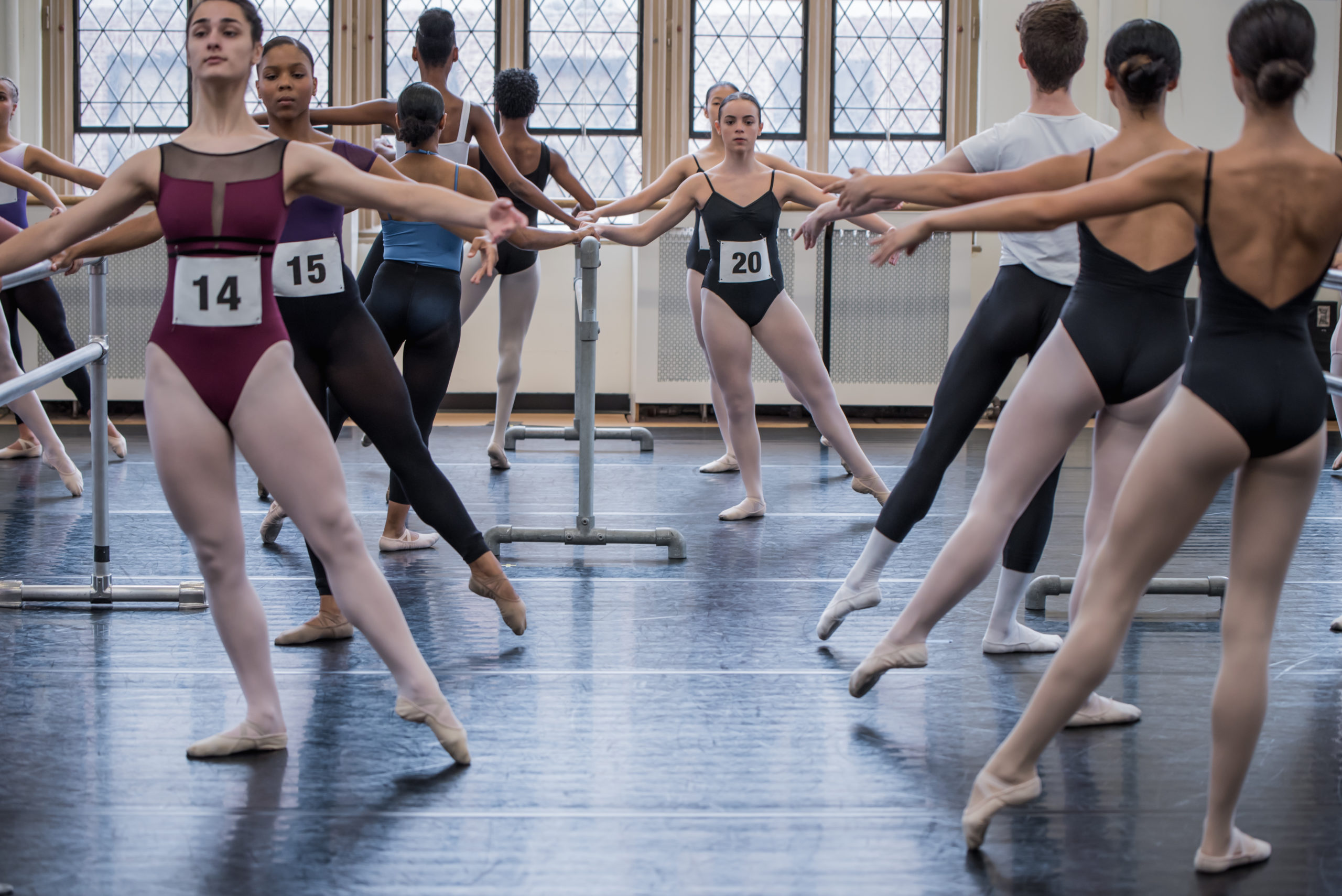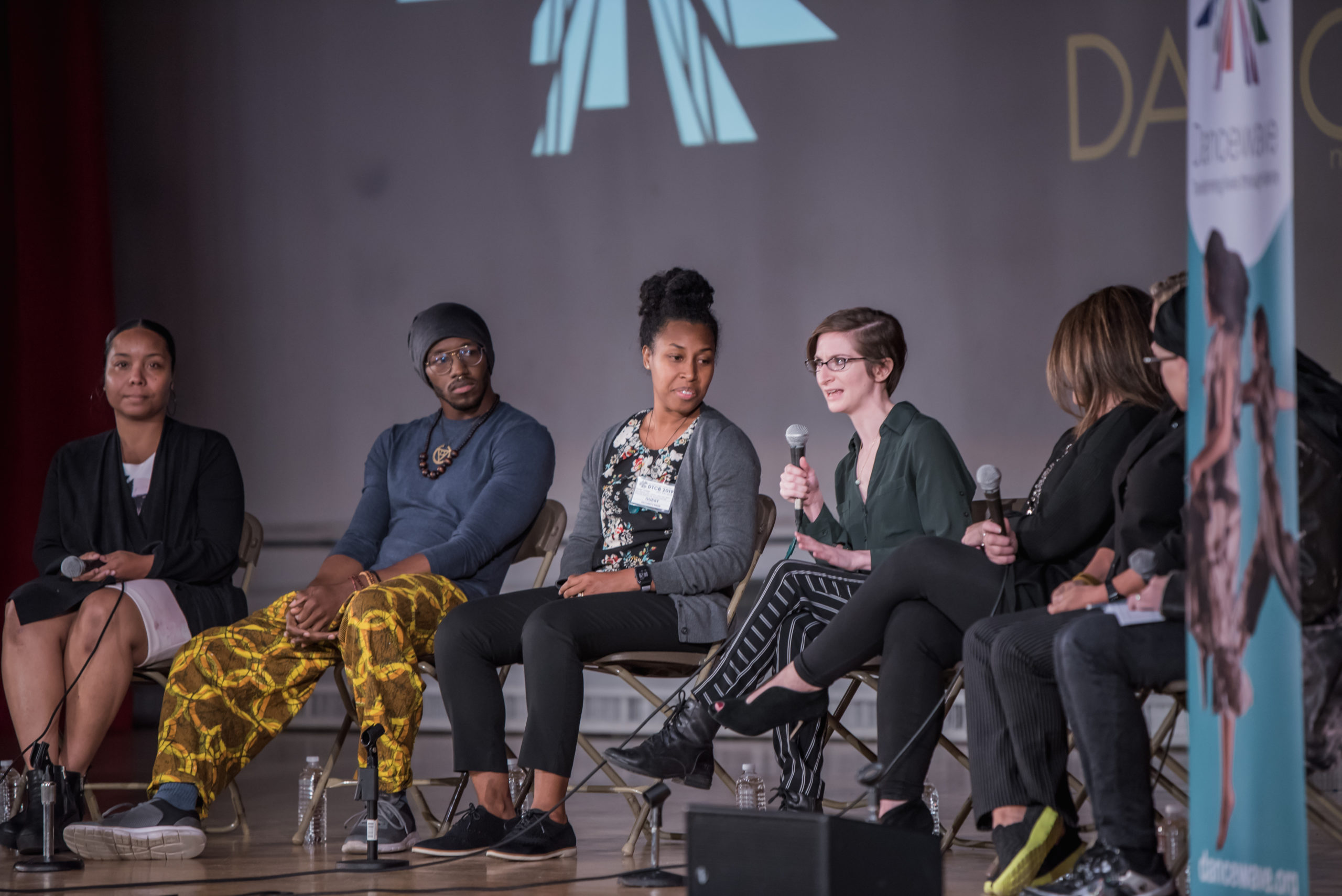 Dancewave is committed to supporting our community by providing equitable program access to all. If the DTCB student registration price point proves prohibitive, please request financial support by clicking the link provided on the registration page and submit the form.
---
ABOUT DANCEWAVE: Located in the heart of downtown Brooklyn's growing Gowanus neighborhood, Dancewave is a leading nonprofit organization providing dance education opportunities for 6,000 students of all ages annually across New York City's five boroughs.
Dancewave provides access to a community dance experience that encourages individuality and whole-person development throughout New York City and beyond. Dancewave's Culture Model creates an inclusive environment for all ages, abilities, sexual orientations, racial and socio-economic backgrounds. Through innovative programming, we use dance as an expressive vehicle for transformation.
Visit us at dancewave.org.
All website photos by Effy Grey