WHAT TO EXPECT AS A DTCB SCHOOL
Dancewave Through College and Beyond supports colleges by streamlining their dance program's recruitment process and allowing access to 30% more prospective student leads and auditionees. College representatives can harness valuable interactions with a diverse group of highly motivated college-bound dance students.
Schools intending to pay by check can email dtcb@dancewave.org for promo code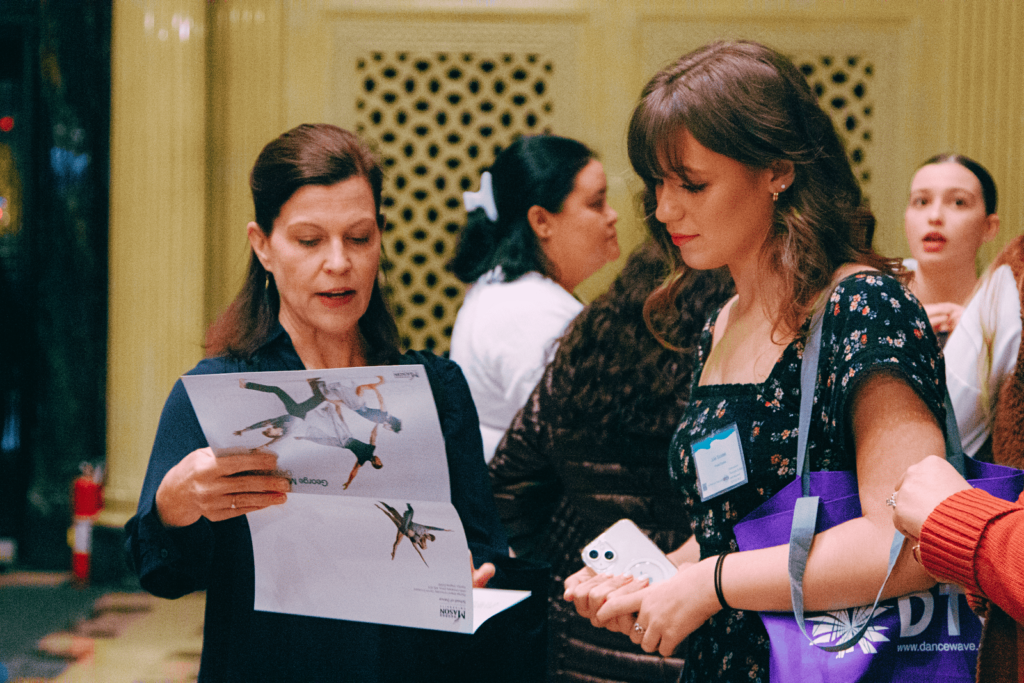 WHAT DTCB OFFERS COLLEGES
Audition Videos, resumes, and headshots for up to 200 graduating seniors
Half or full-page advertisement in DTCB digital event program
List of targeted student leads interested in learning more about your program
Connect with students individually through private messaging, community boards, college sessions, and more!
SCHOOL PACKAGES

---
VIRTUAL COLLEGE BOOTHS
Our event platform, WHOVA, offers an expanded ability to promote colleges and dance programs through Virtual College Booths.
Use your customizable virtual booth as an opportunity to spark conversations with families and maximize your advertising potential. Upload promotional videos, photos, and brochures which will be available to participants from October 2022 through May 2023.
Don't want to participate in our College Fair? You can choose our Advertising Only Package for a non-event, marketing-only option.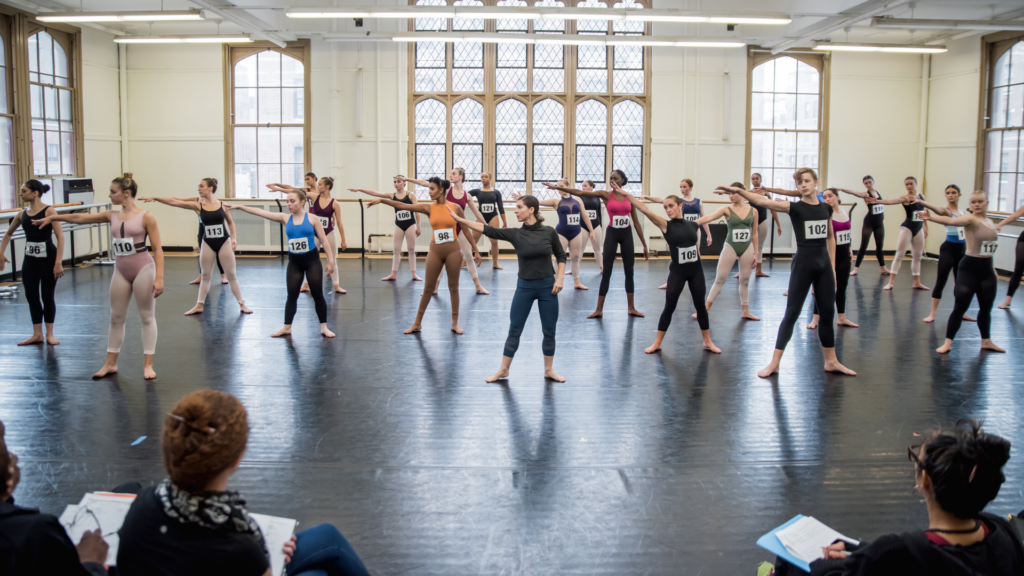 AUDITIONS
In response to the changing social climate, DTCB will host hybrid auditions in 2022. Participating schools will have access to both live and virtual audition materials.

The Audition Database features a profile of each graduating senior Auditionee that includes the following materials:
Auditionee headshot
Auditionee resume
Auditionee high school name & location
Non-auditioning seniors will be featured under a basic Senior Profile, including headshot and resume.

Please note: To maintain the value of DTCB for both students and colleges, all schools participating in the DTCB Audition Panel should have the ability to accept students into their dance program based on the DTCB audition.