Celebrating the 10th Annual DTCB as a Live Virtual Event: October 16-18 & 23-25
Up to 60 colleges & universities recruiting in the Virtual College Fair • Comprehensive Virtual College Booths • Peer-to-Peer Panels • nearly 1000 attendees • Up to 200 auditioning high school seniors • Educational Workshops & Panels • Live movement Master classes • Digital Event Bag • more!
DTCB 2020 PARTICIPATING SCHOOLS:
55 in College Fair – 40 Audition Panelists

*Indicates Audition Panelist

Adelphi University* ○ Ailey/Fordham BFA Program in Dance ○ Alonzo King LINES Ballet BFA at Dominican University of California ○ University of Alabama* ○ AMDA College of the Performing Arts* ○ University of the Arts* ○ Belhaven University* ○ Boston Conservatory at Berklee ○ CalArts Dance* ○ Cornish College of the Arts* ○ Dean College* ○ DeSales University* ○ Drexel University* ○ East Carolina University* ○ Elon University ○ George Mason University* ○ University of Hartford – The Hartt School ○ Hofstra University ○ Hussian College Los Angeles* (formerly known as the Studio School LA) ○ Illinois State University School of Theatre and Dance* ○ University of Illinois at Urbana/Champaign* ○ The Juilliard School ○ Johns Hopkins University Peabody Conservatory* ○ Kennesaw State University* ○ Liverpool Institute for Performing Arts* ○ Marymount Manhattan College ○ University of Memphis* ○ Mercyhurst University* ○ University of Michigan ○ Missouri State University* ○ Montclair State University* ○ Nazareth College* ○ The Ohio State University* ○ Pace University ○ Point Park University* ○ University of Roehampton, London* ○ Rowan University* ○ Rutgers University, Mason Gross School of the Arts ○ Sacred Heart University* ○ Slippery Rock University* ○ Springfield College* ○ University of South Florida ○ University of Southern California ○ Southern Methodist University* ○ State University of New York at Fredonia* ○ SUNY at Buffalo* ○ State University of New York, Potsdam ○ Temple University Boyer College of Music & Dance* ○ Texas A&M University Dance Program* ○ Towson University ○ Trinity Laban Conservatoire of Music & Dance* ○ University of Wisconsin – Madison* ○ University of Wisconsin – Stevens Point Department of Theatre and Dance* ○ Virginia Commonwealth University* ○ Western Oregon University*
---
DTCB 2020 LIVE VIRTUAL EVENT FEATURES:
VIRTUAL COLLEGE FAIR
DTCB College Fair Zoom panels maximize airtime for up to 60 top colleges over the two-weekend October event. Each registered school will be represented in a 90-minute College Fair Zoom panel, and each school has its own breakout room built into the session.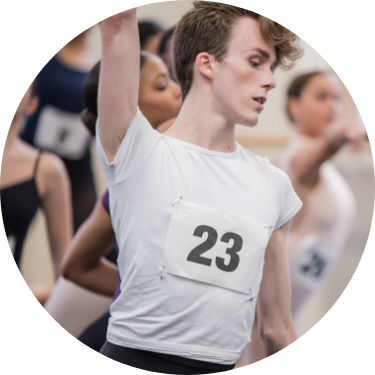 VIRTUAL AUDITIONS
DTCB's biggest attraction! Dancewave staff works closely with Auditionees to create video recordings of pre-set Ballet and Modern/Improv phrase material in the months leading up to the live virtual event in October. As a virtual event, DTCB 2020 has an expanded auditions capacity, with the ability to accept up to 30% more auditioning seniors via the virtual Audition Database.
VIRTUAL COLLEGE BOOTHS
A comprehensive listing of all DTCB Colleges' dance program details, Virtual Booths serve as a landing page for colleges to promote themselves on our website until May 2021. Colleges have the option to showcase a video highlight, their program brochure, admissions office contact and more.
STUDENT PROFILES
In the absence of live, in-person College Fair and Auditions this year, the DTCB Audition Database creates a video profile for each Auditionee for DTCB College representatives to review through a password-protected portal. Non-auditioning seniors will be prompted to provide only their resume and headshot during registration, also available for colleges to review.
PEER-TO-PEER PANELS
Taking place on the Sunday following each school's College Fair Panel, 1 current student or alumni from each college will provide students with their own first-hand insight and experience in their dance program during our live Virtual Peer-to-Peer Panel —a DTCB student favorite!
EDUCATIONAL PANELS
Both students and parents get the critical information they need to prepare for the college admissions process during our educational Zoom panels and workshops, including "Building Your 5-Year Portfolio Plan" with Patch Schwardon, our Careers in Dance panels and Financial Aid panel.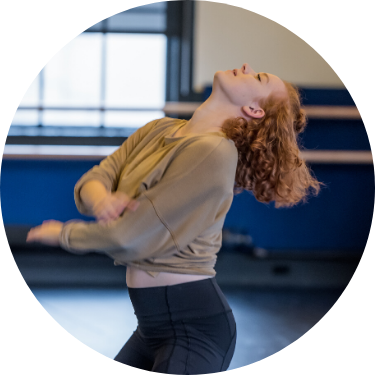 LIVE MASTER CLASSES
This Fall, registered DTCB student attendees have the opportunity to sign up for live online DTCB movement Master Classes taught by renowned teaching artists in the field, taking place on Friday evenings during the event. Both Master Classes are included in the Seniors-only Fair & Audition Package Plus, and available as an add-on for all other students this September.
DIGITAL EVENT BAG
Registered DTCB attendees will receive exclusive access to special coupon codes and promotional offers from commercial brands through the DTCB Sponsorship & Digital Event Bag, a "virtual goodie bag." As soon as students register, they become eligible for our Instagram Live prize drawings, another exclusive giveaway from our sponsors. Follow us @dancewavedtcb for updates!
---