Up to 60 colleges & universities recruiting in the Virtual College Fair • Comprehensive Virtual College Booths • Peer-to-Peer Panels • nearly 1000 attendees • Up to 200 auditioning high school seniors • Educational Workshops & Panels • Live movement Master classes • Exclusive promos from our sponsors • more!
---
DTCB VIRTUAL EVENT FEATURES:
COLLEGE FAIR
DTCB College Fair panels allow students and parents access to interface live with representatives from up to 60 top-tier colleges internationally. Network, ask questions, and get a feel for your perfect school!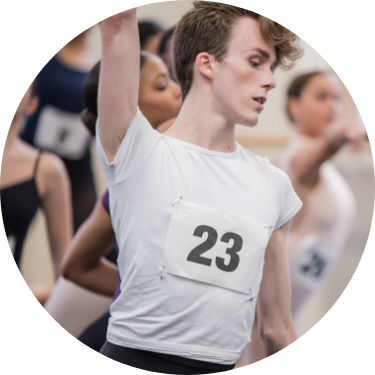 AUDITIONS
DTCB's biggest attraction! Dancewave virtual auditions provide students from across the U.S. and the world with the opportunity to audition for up to 40 colleges.
COLLEGE BOOTHS
A comprehensive listing of all DTCB colleges' dance program details, virtual booths serve as hub for key college details. Booths can showcase video, brochure, admissions office contact and more.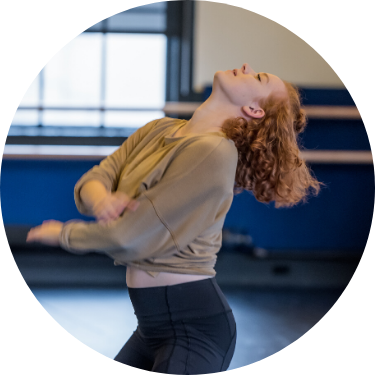 MASTER CLASSES
Registered DTCB student attendees have the opportunity to attend live virtual movement Master Classes taught by renowned teaching artists in the field.
PEER-TO-PEER PANELS
Always a DTCB favorite! Current students or alumni from many of our participating colleges provide students with their own first-hand insight and experience at their dance program.
EDUCATIONAL PANELS
Both students and parents get the critical information they need: prepare for college admissions and financial aid; navigate and make the most of your college career; and explore unique career pathways in dance.
---
PLEASE NOTE:
DTCB 2020 COLLEGES ARE NOT GUARANTEED TO PARTICIPATE IN THE 2021 VIRTUAL EVENT. Final college list will be announced in September 2021.
DTCB 2020 PARTICIPATING SCHOOLS:
55 in College Fair – *40 Audition Panelists

Adelphi University* ○ Ailey/Fordham BFA Program in Dance ○ Alonzo King LINES Ballet BFA at Dominican University of California ○ University of Alabama* ○ AMDA College of the Performing Arts* ○ University of the Arts* ○ Belhaven University* ○ Boston Conservatory at Berklee ○ CalArts Dance* ○ Cornish College of the Arts* ○ Dean College* ○ DeSales University* ○ Drexel University* ○ East Carolina University* ○ Elon University ○ George Mason University* ○ University of Hartford – The Hartt School ○ Hofstra University ○ Hussian College Los Angeles* (formerly known as the Studio School LA) ○ Illinois State University School of Theatre and Dance* ○ University of Illinois at Urbana/Champaign* ○ The Juilliard School ○ Johns Hopkins University Peabody Conservatory* ○ Kennesaw State University* ○ Liverpool Institute for Performing Arts* ○ Marymount Manhattan College ○ University of Memphis* ○ Mercyhurst University* ○ University of Michigan ○ Missouri State University* ○ Montclair State University* ○ Nazareth College* ○ The Ohio State University* ○ Pace University ○ Point Park University* ○ University of Roehampton, London* ○ Rowan University* ○ Rutgers University, Mason Gross School of the Arts ○ Sacred Heart University* ○ Slippery Rock University* ○ Springfield College* ○ University of South Florida ○ University of Southern California ○ Southern Methodist University* ○ State University of New York at Fredonia* ○ SUNY at Buffalo* ○ State University of New York, Potsdam ○ Temple University Boyer College of Music & Dance* ○ Texas A&M University Dance Program* ○ Towson University ○ Trinity Laban Conservatoire of Music & Dance* ○ University of Wisconsin – Madison* ○ University of Wisconsin – Stevens Point Department of Theatre and Dance* ○ Virginia Commonwealth University* ○ Western Oregon University*