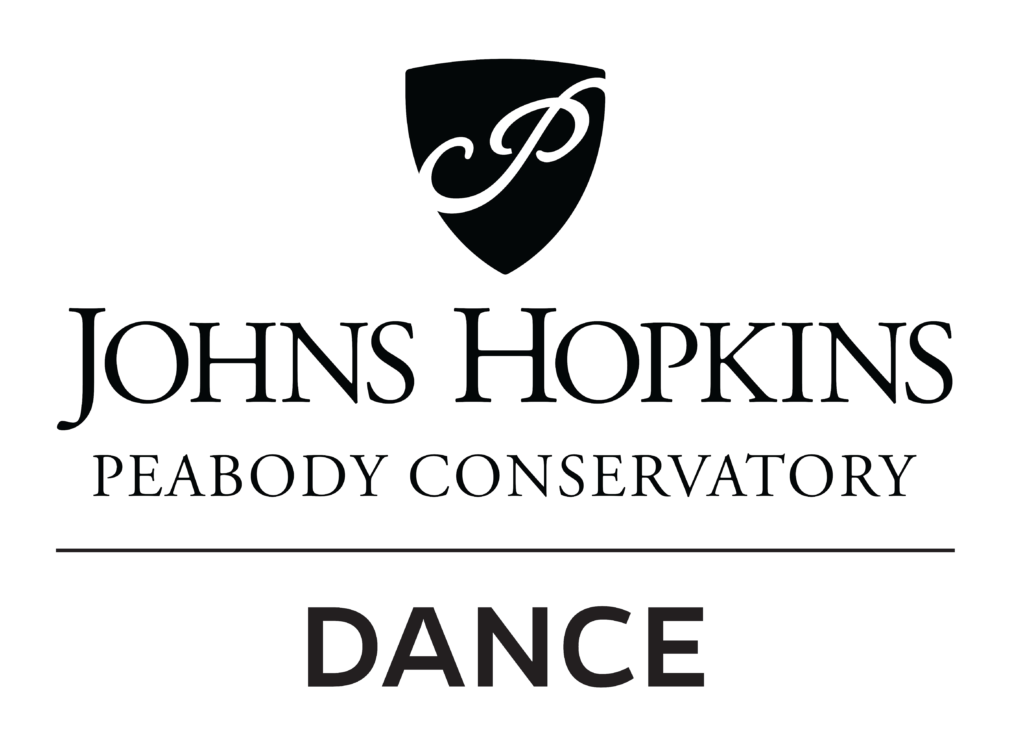 Johns Hopkins University Peabody Conservatory
*AUDITION PANELIST

LOCATION: Baltimore, MD
YEAR EST.: 2018
DEPARTMENT LEADERSHIP: Danah Verjc Bella
DTCB COLLEGE REPRESENTATIVES: Danah Bella, Christina Calamaio
DEGREE PROGRAMS OFFERED: BFA
PROGRAM EMPHASIS: Contemporary, Modern Dance
CONTACT: Website | PeabodyBFADance@jhu.edu
SOCIAL MEDIA: Facebook | Instagram | Twitter

PROGRAM OVERVIEW:
The BFA Dance program at Peabody prepares students to be at the forefront
of dance innovation through performance, choreographic, critical, historical, and theoretical exploration. Studying dance at Johns Hopkins University, one of the world's premier research institutions, gives students the opportunity to make connections between the study of dance, science, technology, and the humanities. Students can take courses in Modern Dance and Ballet technique, as well as classes on somatic approaches to movement and choreography. Additionally, students have the opportunity to perform in a pre-professional student dance company, and collaborate with world-renowned guest artists. Peabody graduates can pursue careers as performers, choreographers, teachers, researchers, and arts administrators.