DISCOUNTS & OFFERS FROM OUR SPONSORS:
Scroll down to start shopping!
New offers will be added throughout the fall, so check back regularly for updates and new opportunities! Look for the rainbow Instagram Giveaway button to find out about each sponsor's active prizes — as a registered DTCB attendee, YOU are eligible to WIN!
---
Dance Magazine
$5 off 1-year Subscription to Dance Magazine
Move and be moved with Dance Magazine. With profiles of today's most exciting dance artists, insider takes on breaking dance news, and expert advice on everything from nutrition to technique to entrepreneurship, we've been inspiring, informing and engaging professional dancers, students, and dance lovers since 1927.
Enter promo code DTCB2020 at checkout!
---
Dance Magazine
$15 off Dance Magazine College Guide
Don't know where to begin your college search? You'll find everything you need to make your decision in the all new, updated Dance Magazine College Guide 2020/2021! Articles with advice on audition, degree options, and admission, financial charts, a geographic guide of over 600 colleges, and spotlights of degree programs will help you define your search.
Enter promo code #DTCB2020 at checkout!
---
Study dance with The DynamitExperience
The DynamitExperience (TDE) is a collective helmed by Winston Dynamite Brown and Latra Ann Wilson that seeks to create inclusive environments for dancers to explore their own artistry and power. Designed for the intermediate level dancer, TDE explores a play between athleticism, performance, and the joy of movement. Email TDE to join them for ongoing class offerings that include Modern, Ballet, Jazz, Partnering, Improv, Choreography, Residencies, Solo & Duet work and Mentorship.
Email TDE and let them know you're a DTCB 2020 student!
---
Get help applying to college from Role Call Prep
Role Call: College Admissions for Dance is an easy-to-follow online course supports dancers and dance parents. Role Call Prep can help you find the perfect college, rock your audition with confidence, write the perfect essay, and explore various careers in dance.
Use promo code DTCB2020 for 10% off!
---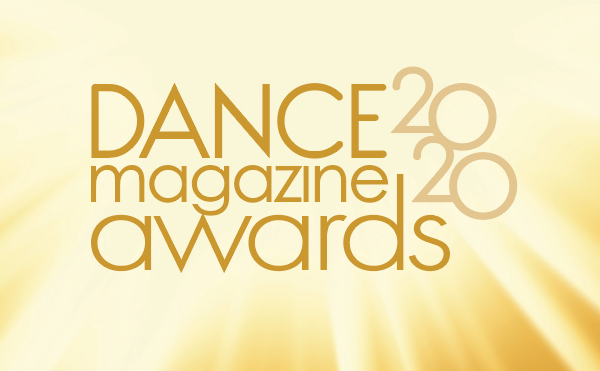 MORE exclusive deals from DTCB co-sponsor Dance Magazine:
The 63rd annual Dance Magazine Awards will honor an outstanding group of all Black honorees including Carlos Acosta, Debbie Allen, Camille A. Brown, Laurieann Gibson and Alonzo King. The Chairman's Award will go to Darren Walker. The Harkness Promise Award recipients are Kyle Marshall and Marjani Forté-Saunders. The esteemed event will take place virtually on December 7, 2020, at 6:00pm Eastern.
Dance Magazine's student ticket option comes with a one year subscription to Dance Magazine:
---
DTCB MERCHANDISE ADD-ON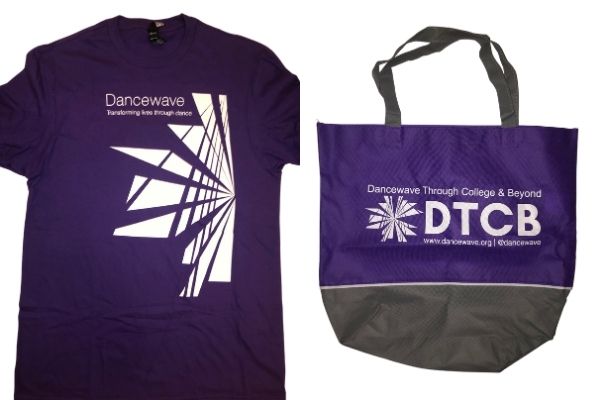 Purple 100% cotton t-shirt with Dancewave "half-burst" logo on the front with motto "Transforming lives through dance." DTCB tote bag has grey handles and bottom with white "Dancewave Through College & Beyond" logo. Shipping (USPS Priority Mail) included.
$30 DOMESTIC SHIPPING (within U.S.)
$50 INTERNATIONAL SHIPPING
---