DTCB 2020 Admissions Panelist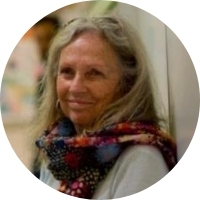 Co-Founder, Role Call: College Admissions for Dancers
Leading Admissions Panel
PANEL DESCRIPTION
DTCB Admissions & Financial Aid Panelists will discuss what criteria admissions offices look for in applicants and how to navigate the process. Parents learn how the application process is driven by both college dance departments and admissions departments. Panelists will outline options for scholarships and financial aid. Parents will have the opportunity to ask questions.
ABOUT SUZANNE JEFFREY
Suzanne Jeffrey grew up in a family of educators and has been teaching piano from the time she was 12. After her college graduation, she began her full-time employment in education working with kindergarteners to college students. Suzanne has been employed both domestically (New York, California, and Texas) and internationally (the Caribbean, Europe, China and Southeast Asia) in private and public schools as the Director of College Guidance since 1989. Additionally, she has given workshops for the past 15 years on a variety of subjects, ranging from Ethical Curriculum; the College Selection and the Admission Process; IB/AP Curriculums: their challenges, similarities, and differences; Writing College Recommendations; and Topics for College Essays. Suzanne has written and published three books: Finding Buddha, Meetings with a Dhamma Master, and The Pencil and The Path. Suzanne's latest project is Role Call: A College Admissions Guide for Dancers. Role Call's mission is to humanize the application and audition process so dancers can feel confident following the career of their dreams.
You can find more information about Role Call: A College Admissions Guide for Dancers at www.rolecallprep.com.