Keynote Speaker – Friday, October 16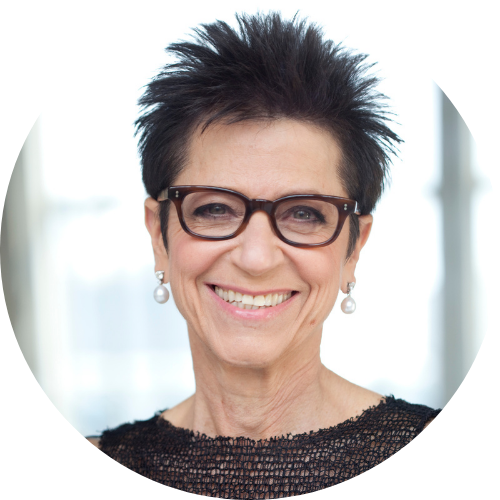 Dance Education Laboratory (DEL) 92Y, Founder | Dance Educator and Advocate | Mission – Dance For Every Child
MA in Dance Education, Teachers College, Columbia University & Certified Movement Analyst, LABAN/Bartenieff Institute of Movement Studies
Jody Gottfried Arnhold, MA, CMA, Founder of Dance Education Laboratory (DEL) at 92Y, is a luminary in dance education and an advocate for dance. She is Executive Producer of the NY Emmy nominated documentary, "PS DANCE! Dance Education in Public Schools".

Jody is a longtime partner of Dancewave and we are thrilled to have her join us for DTCB 2020 as our keynote speaker on Friday, October 16!
ABOUT JODY ARNHOLD
Jody's experiences teaching dance in NYC public schools for 25 years have been the catalyst for her visionary support of dance education in public schools. Her contributions to dance in higher education have created unparalleled opportunities for dance to be taught, researched, measured, and analyzed providing substantial evidence that dance is essential to every child's education. Jody's support for arts programming at the New York City Dept. of Education has created a robust and thriving community of dance educators. The Arnhold Graduate Dance Education Program at Hunter College, which Jody created to serve as a pipeline to train and certify dance educators, has contributed to the more than 500 certified dance educators currently teaching dance in NYC public schools. Her founding and visionary support for the Doctorate in Dance Education and the Arnhold Institute for Dance Education Research, Policy & Leadership at Teachers College, Columbia University is generating valuable thought leadership for dance education in public policy ensuring that wherever education is discussed – dance is also discussed. In addition to her support of dance in public schools and higher education, Jody supports countless NYC dance companies including Ballet Hispanico where she is Honorary Chair. She also mentors dance educators many of whom now lead the field.